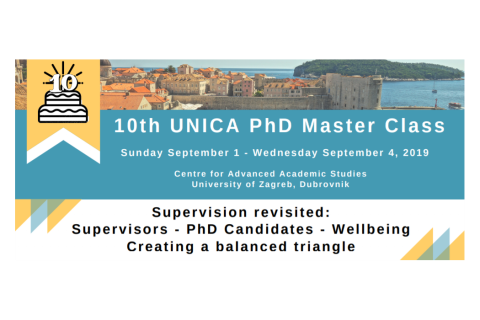 The annual UNICA PhD Master Class turns 10 in 2019! To celebrate, the UNICA Doctoral Education Group is preparing a special program which will revisit the topic which started it all: Supervision. Considering this is one of the topics in which the UZDOC 2.0 project focus on, project partners will have the opportunity to take part in the 10th UNICA PhD Master Class. The event will take place at the Centre for Advanced Academic Studies of  the University of Zagreb from September 1 to 4.
The topic of the 10th UNICA PhD Master Class is "Supervision revisited: Supervisors - PhD Candidates - Wellbeing, creating a balanced triangle" and it is organized in cooperation with PRIDE - Association for Professionals in Doctoral Education
All information about the 10th UNICA PhD Master Class is available at the website of UNICA.