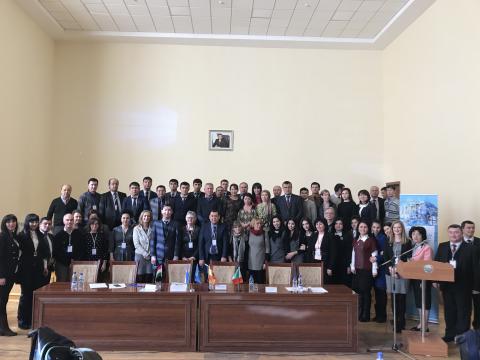 On 5-9 February 2018, Tashkent Chemical-Technological Institute hosted a series of UZDOC 2.0. project activities.
The Quality Assurance consultative workshop (5-6 February) and the Quality Assurance Seminar (7-8 February) were followed by the project's first series of training for doctoral supervisors and doctoral candidates.
During the Quality Assurance consultative workshop, the simulation exercise allowed the participants to reflect on different forms of inter-institutional cooperation in doctoral education, conditions and steps to establish them, obstacles and benefits. It gathered more than 50 participants.
The Quality Assurance Seminar served for an exchange of practices in the area of quality assurance and quality culture in doctoral education, including but not limited to: research capacity and integrity in doctoral education, role of supporting structures at universities, and internationalisation in doctoral education. It also discussed different components that define quality doctoral education process (quality assurance in doctoral supervision, administrative processes, etc. More than 100 participants took part in the Seminar.
Finally, the 1st series of parallel training for doctoral candidates and on doctoral supervisors, 8-9 February 2018;  gathered 32 PhD students and more than 40 academic staff working in doctoral education.
Programme and presentations are available for download below.